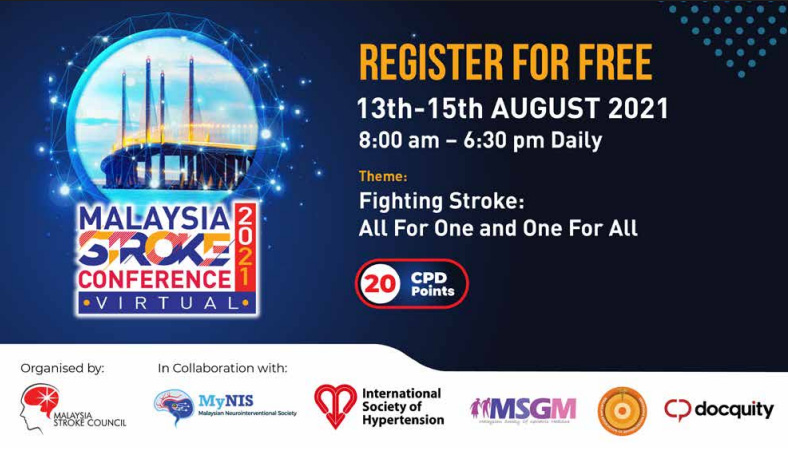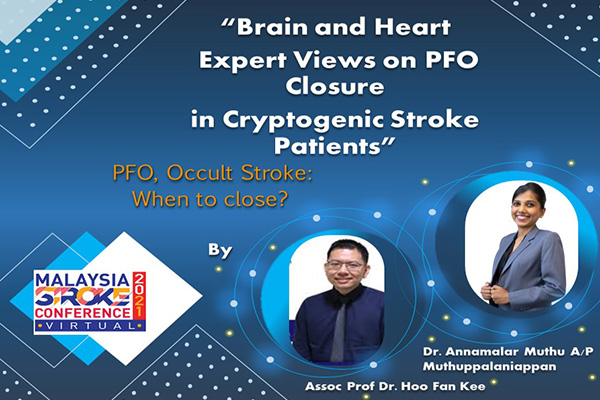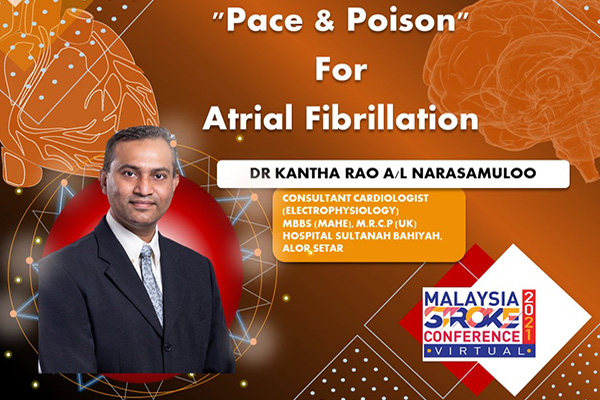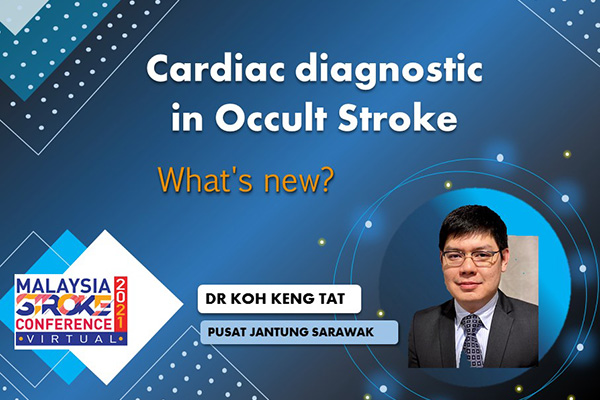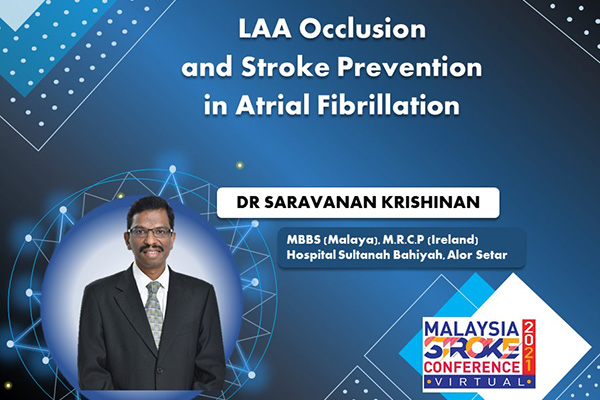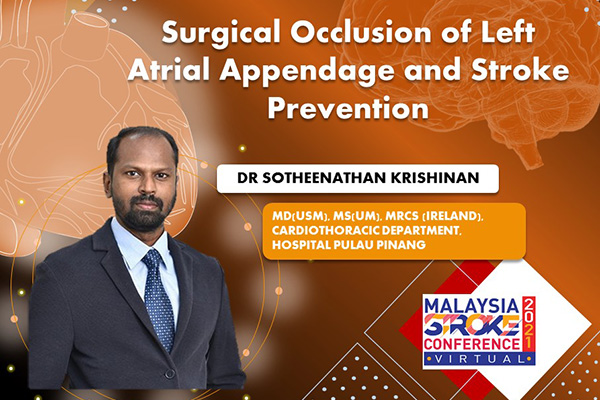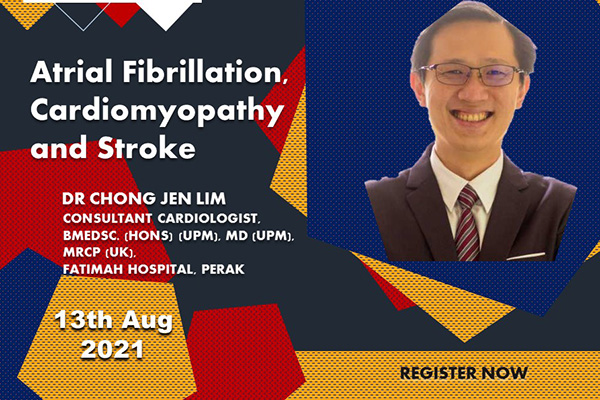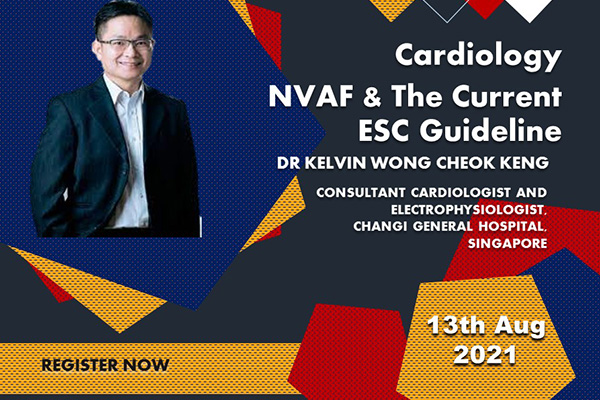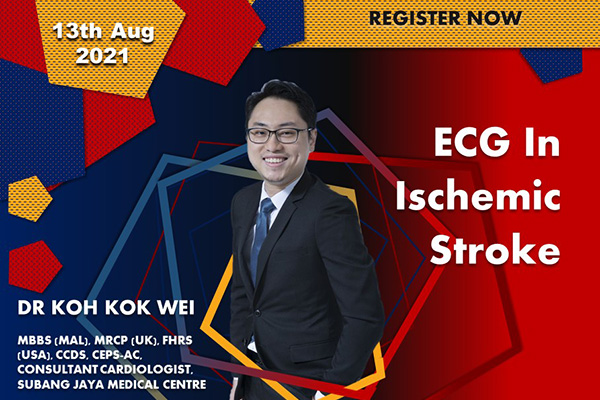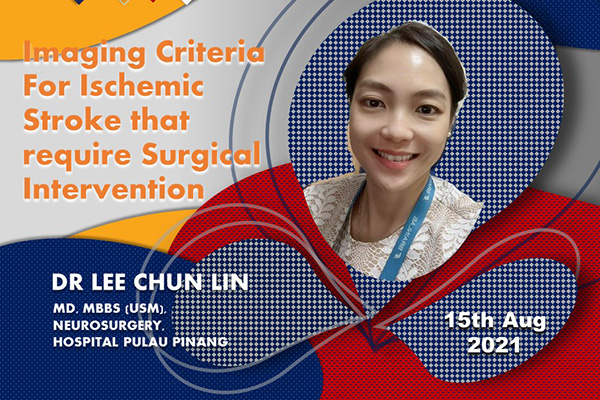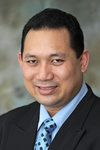 Prof Dr Hamidon Basri
Topic: Recent Advances in Hyperacute Stroke
Country: Malaysia

Professor Dr Hj Hamidon Hj Basri is a senior consultant neurologist and the head of Department of Neurology, Faculty of Medicine and Health Sciences UPM. In his 25 years as a medical professional, he has consistently been a high achiever in contributing to medical education, research and the development of the profession at institutional, national and international levels. He has trained many specialists (neurologists and physicians) in the country.
The highlight of his career was the successful launching of a unique new approach in hyperacute stroke treatment strategy based on the new game-changing thrombolysis and thrombectomy procedure for stroke patients. Immense efforts were made in planning, strategizing and preparing for a novel benchmark niche area in stroke care for Hospital Pengajar UPM (HPUPM). His brainchild is the Regional Emergency Stroke Quick-response (RESQ) network and HPUPM is the pioneer principal high-volume stroke RESQ training centre in Malaysia.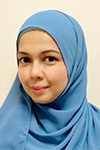 Prof Norhayati Hussein
Topic: Upscaling Stroke Rehabilitation
Country: Malaysia

Dr Norhayati Hussein is a Consultant Rehabilitation Physician at Hospital Rehabilitasi Cheras (HRC). She completed her post-graduate study in University Malaya and pursued Clinical Fellowship in Neurorehabilitation in Canada. She was actively involved in the 16-19th editions of Evidence-Based Review of Stroke Rehabilitation – EBRSR (www.ebrsr.com). She also co-authored book chapters in Stroke Recovery and Rehabilitation (Stein et al), Ischemic Stroke Therapeutics: A Comprehensive Guide (Ovbiagele & Turan) and contributed to a chapter in Braddom's Rehabilitation Care: A Clinical Handbook (Cifu & Lew).
She is the national representative for Asia Oceanian Society for NeuroRehabilitation (AOSNR) and leads the Malaysian Association of Rehabilitation Physician (MARP) SIG Stroke and Neurorehabilitation. She now heads the Neurological Rehabilitation Unit, Hospital Rehabilitasi Cheras, Malaysia and holds special interest in stroke rehabilitation and rehabilitation of neuropathy & neurodegenerative disorders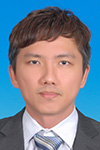 Dr Wong Sing Keat
Topic: Stroke network (Klang Valley)
Country: Malaysia

Dr Wong Sing Keat is presently the Neurology trainee in Hospital Kuala Lumpur.
He graduated from Universiti Kebangsaan Malaysia and obstained his MRCP UK in 2015.
His interest includes stroke.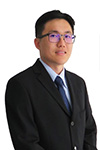 Dr Goh Kwang Hwee
Topic: Stroke network (South)
Country: Malaysia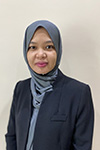 Dr Naimah Saleh
Topic: Stroke network (North)
Country: Malaysia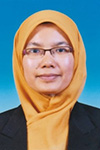 Dr Nabilah Abdul Rahman
Topic: Stroke network (North)
Country: Malaysia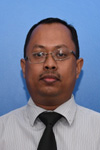 Dr Khairul Azmi Bin Ibrahim
Topic: Stroke network (East Coast)
Country: Malaysia
Dr Hamdi Najman Bin Achok
Topic: Stroke network (Southern Stroke System)
Country: Malaysia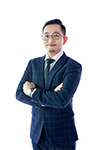 Dr Teh Pei Chiek
Topic: Stroke network (Southern Stroke System)
Country: Malaysia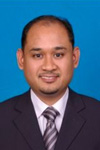 Dr Mohd Azman Bin M. Aris
Topic: Stroke network (Southern Stroke System)
Country: Malaysia
Dr Tay Jiann Shyang
Topic: Stroke network (Sarawak)
Country: Malaysia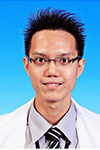 Dr Schee Jie Ping
Topic: Stroke network (Sabah)
Country: Malaysia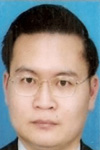 Dr Chia Yuen Kang
Topic: Stroke network (Sabah)
Country: Malaysia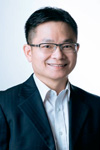 Dr Kelvin Wong
Topic: NVAF & The Current ESC Guideline
Country: Singapore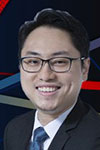 Dr Koh Kok Wei
Topic: ECG In Ischemic Stroke
Country: Malaysia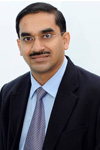 Dr Barakath Badusha Bin Abdul Kareem
Topic: Role of cardiac imaging in Stroke (ECHO, TOE, CMRI)
Country: Malaysia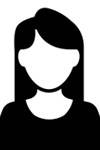 Dr Annamalar Muthu A/P Muthuppalaniappan
Topic: Brain and Heart Expert Views on PFO Closure in Cryptogenic Stroke Patients – PFO, Occult Stroke: When to close?
Country: Malaysia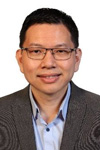 Associate Professor Dr Hoo Fan Kee
Topic: Brain and Heart Expert Views on PFO Closure in Cryptogenic Stroke Patients – PFO, Occult Stroke: When to close?
Country: Malaysia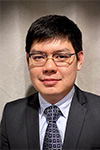 Dr Koh Keng Tat
Topic: Cardiac diagnostic in Occult Stroke – What's new?
Country: Malaysia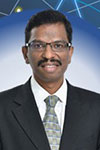 Dr Saravanan Krishinan
Topic: LAA Occlusion and Stroke Prevention in AF
Country: Malaysia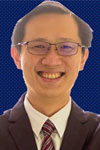 Dr Chong Jen Lim
Topic: Atrial Fibrillation, Cardiomyopathy and Stroke
Country: Malaysia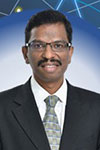 Dr Saravanan Krishinan
Topic: AF, stroke & anticoagulation: What to do in recurrent embolic stroke?
Country: Malaysia
Dr Ong Beng Hooi
Topic: AF, stroke & anticoagulation: What to do in recurrent embolic stroke?
Country: Malaysia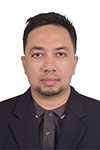 Dr Ridzuan Said
Topic: AF, stroke & anticoagulation: What to do in recurrent embolic stroke?
Country: Malaysia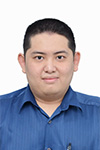 Dr Neoh Kar Keong
Topic: AF, stroke & anticoagulation: What to do in recurrent embolic stroke? – LIVE Case presentation & Discussion
Country: Malaysia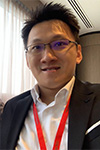 Dr Chea Chin Yung
Topic: ESC Guideline 2020 Non-valvular AF: When not to anticoagulate?
Country: Malaysia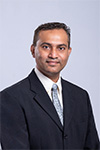 Dr Kantha Rao A/L Narasamuloo
Topic: "Pace & Poison" for Atrial Fibrillation
Country: Malaysia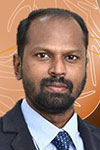 Mr Sotheenathan Krishinan
Topic: Surgical Occlusion of Left Atrial Appendage and Stroke Prevention
Country: Malaysia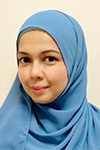 Prof Norhayati Hussein
Topic: Upscaling Stroke Rehabilitation
Country: Malaysia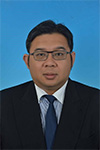 Dr Abdul Rahman Bin Ab Hamid
Topic: Hemiplegic Shoulder Pain: Causes & Management
Country: Malaysia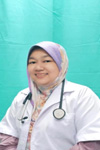 Dr Zetty Noreeta Mohd Razali
Topic: Post Stroke Spasticity-Basics and Beyond
Country: Malaysia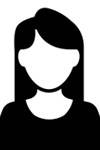 Dr Khairiah Mohd Yatim
Topic: Dealing with Dysphagia After Stroke
Country: Malaysia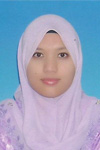 Mrs Sakinah Kamal
Topic: Nutritional Management to Optimize Recovery after Stroke
Country: Malaysia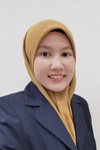 Mrs Nurul Amirah Mustapa
Topic: Mobility After Stroke: Rehabilitation Approaches to Maximize Walking Potential
Country: Malaysia
Dr Chung Tze Yang
Topic: Robotics in Stroke Rehabilitation
Country: Malaysia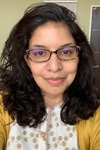 Dr Sheela Theivanthiran
Topic: Hidden Deficits After Stroke: Implications for Rehabilitation
Country: Malaysia
Mr Tan Eng Wah
Topic: Functional Capacity Evaluation for Stroke Patients
Country: Malaysia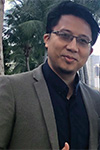 Dr Wan Asyraf Wan Zaidi
Topic: Extending Reperfusion Treatment
Country: Malaysia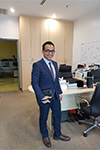 Prof Khairul Azmi Abd Kadir
Topic: Endovascular Thombectomy : Where Do We Go From Here
Country: Malaysia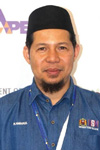 Associate Professor Dr Kamarul Aryffin Baharudin
Topic: Posterior Circulation Stroke in Emergency Department
Country: Malaysia
Dr Arvin Rajadurai
Topic: Posterior circulation thrombectomy
Country: Malaysia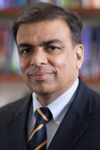 Prof Joe Verghese
Topic: Motoric Cognitive Gait
Country: US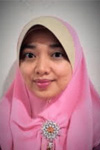 Dr Sanihah Abd Halim
Topic: Update in TIA Management
Country: Malaysia
Prof Alexandra Konradi
Topic: Target BP level and stroke
Country: Russia
Dr Mansi Patil
Topic: Role of nutrition in stroke prevention
Country: India
Prof Muscha Steckelings
Topic: Intranasal drug delivery for the treatment of stroke-animal study
Country: Denmark
Associate Professor Tan Kit Mun
Topic: Frailty in the Older Person with Stroke
Country: Malaysia
Dr Cheah Wee Kooi
Topic: Treatment of acute stroke in Older Persons
Country: Malaysia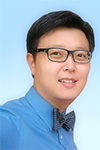 Dr Alan Ch'ng Swee Hock
Topic: Management of Risk Factors for Stroke Prevention Older Persons
Country: Malaysia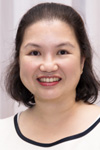 Associate Professor Tan Kit Mun
Topic: Medication management in the Older Person with stroke
Country: Malaysia
Professor Nagaendran Kandiah
Topic:Vascular cognitive impairment
Country: Singapore
Dr Teh Hoon Lang
Topic: Delirium and depression post stroke-stroke
Country: Malaysia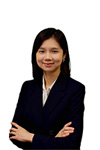 Dr Keng Jun Ni
Topic: Dysphagia and nutrition post-stroke
Country: Malaysia
Dr Tiong Ing Khieng
Topic: Falls prevention post-stroke
Country: Malaysia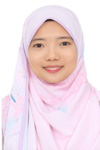 Dr Hakimah Sallehuddin
Topic: Rehabilitation and early supported discharge post-stroke
Country: Malaysia
Prof Tan Maw Pin
Topic: End-of -life care post-stroke
Country: Malaysia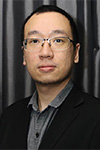 Dr Leong Yuh Yang
Topic: CT imaging in stroke
Country: Malaysia
Dr Chan Kin Wong
Topic: Mechanical thrombectomy options for AIS
Country: Malaysia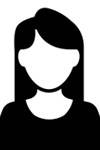 Dr Norhafizah binti Ehsan
Topic: Post thrombectomy care
Country: Malaysia
Dr Mohamad Syafeeq Faeez Md Noh
Topic: MRI before treatment in acute ischemic stroke: our experience so far
Country: Malaysia
Dr Md Yuzairif Md Yusof
Topic: Emergency extra/ intracarotid stenting in acute stroke
Country: Malaysia
Dr Chandran Nadarajan
Topic: Challenges of Young Radiologist and The Incentives
Country: Malaysia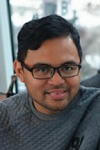 Dr Mohd Fandi Al Khafiz Kamis
Topic: MRI Vessel Wall Imaging in Acute Stroke- Case sharing
Country: Malaysia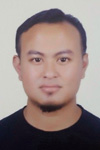 Dr Mohd Naim Mohd Yaakob
Topic: Cases sharing from HPUPM
Country: Malaysia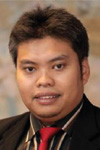 Associate Professor Dr Ezamin Abdul Rahim
Topic: Futile MT
Country: Malaysia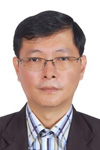 Dr Law Wan Chung
Topic: Antithrombic in Acute Stroke "What's New?"
Country: Malaysia
Dr Noel Thomas Ross
Topic: Overview of Management of Modifiable risk factors in Stroke
Country: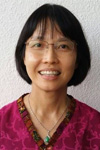 Dr Hoh Bee Kiow
Topic: Dormiciliary Care for Stroke
Country: Malaysia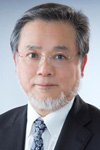 Prof Naoya Kuwayama
Topic: Aneurysm Treatment (coil & FD) & Shunt Disease
Country: Japan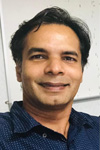 Dr Azman Raffiq
Topic: Management of Malignant Cerebral Edema post Ischemic Stroke
Country: Malaysia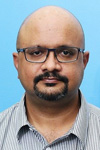 Dr Senthil Kumar
Topic: Hypertensive Bleed; Management & Criteria for Surgery
Country: Malaysia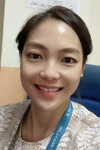 Dr Lee Chun Lin
Topic: Imaging Criteria For Ischemic Stroke that require Surgical Intervention
Country: Malaysia
Dr Sam Jo Ee
Topic: Craniectomy Post Op Care & Long Term Prognosis
Country: Malaysia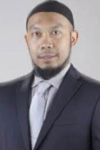 Dr Ahmad Rafizi Hariz
Topic: Vascular Surgeon Management of Carotid Artery Disease in Stroke
Country: Malaysia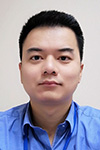 Dr Law Zhe Kang
Topic: Updates in the Management Of Intracranial Haemorrhage
Country: Malaysia
Professor Naoto Kimura
Topic: Japanese Experience : Mechanical Thrombectomy in Acute Ischaemic Stroke
Country: Japan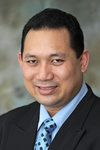 Prof Dr Hamidon Basri
Topic: Endovascular Intervention in Acute Ischemic Stroke
Country: Malaysia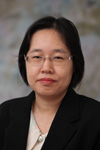 Prof Dr Cheong Ai Theng
Topic: Engaging CVS screening in stroke prevention
Country: Malaysia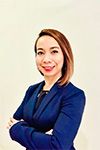 Dr Sally Suriani Ahip
Topic: Stroke prevention : Initiative in the community
Country: Malaysia
Associate Professor Dr Aznida Firzah Abdul Aziz
Topic: Stroke prevention for Malaysians: Evidence vs reality
Country: Malaysia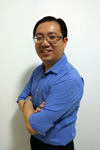 Dr Chow Chee Toong
Topic: Integrating Primary Care into Regional Stroke Network
Country: Malaysia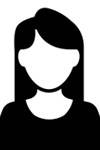 Dr Noor Harzana binti Harrun
Topic: Creating awareness for stroke in the community
Country: Malaysia
Dr Mohd Zaki Fadzil Senik
Topic: Performing Stroke Bypass Safely – how far and how long?
Country: Malaysia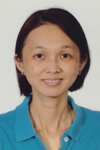 Dr Low Mook Yuang
Topic: Stroke Assessment at Site – barriers in implementation
Country: Malaysia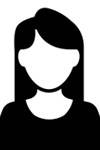 Dr Jahlelawati Zul
Topic: Stroke Assessment by Dispatcher – Challenges.
Country: Malaysia
Associate Professor Dr Mohd Idzwan
Topic: The use of risk management in improving acute stroke service
Country: Malaysia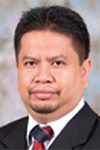 Dr Iskasymar Ismail
Topic: Dedicated Stroke Emergency Unit – Our early experience
Country: Malaysia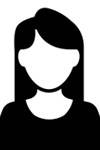 Ms Sharifah
Topic: Stroke Nurse / MA Championship (UKM)
Country: Malaysia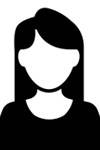 Ms Zurainah Kaman
Topic: Stroke Nurse / MA Championship (SARAWAK)
Country: Malaysia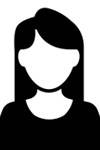 Ms Matron Farah bt Mohd Khari
Topic: Stroke Nurse / MA Championship (Seberang Jaya)
Country: Malaysia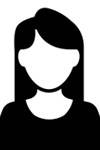 Mrs Zeelawani Binti Mohd Saod
Topic: Stroke Nurse / MA Championship (UPM)
Country: Malaysia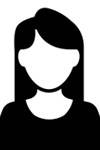 Ms Nazhirah
Topic: Stroke: How we do it
Country: Malaysia